Guys,
It has been awhile since I bring in exciting product.
I've been continuously looking for cable that meets high price & performance ratio. The criteria have always been the cable has to be studio grade, low noise, neutral, musical and affordable. The SOMMERCABLE is sophisticatedly constructed, best that I've ever worked with. The double stranded helical copper mesh screen individually insulated with foil, ensure 100% shielded & ultra low noise transmission of audio signal; balanced large diameter conductors are protected by wire pairs embedded jacket internally, not only does it prolong the lifespan of the cable, it also improves the audio signal repulsion to possible micro-phonics. Yet the cable is light, extremely flexible. This is the cable I've been looking for, the neutrality and musicality simply the best, far more superior than all the cables I had tried over the years.
Features:
1. Dual reversely stranded helical copper mesh screen, individually insulated using a non-conductive foil, 100% shielded
2. This cable is technically sophisticated and may be the best microphone cable on the world market.
3. Extreme long life and twist-proof due to the thick jacket and the wire pairs embedded in PVC
4. Absolutely neutral and loss-free audio transmission due to the use of fine copper litz wires
5. Excellent protection due to the dense reverse dual mesh screen
6. Very flexible due to the tightly stranded conductors and litz wires
7. Loss-free transmission over long distances due to a large wire gauge of 2 x 0,38 mm² OFC
Application:
1. Highly professional studio and stage technology
2. First-class hifi connection
Intro-Price (Grab your before 30th Sept'15!):
RCA Interconnects (NEUTRIK)
1.0m RCA Pair - S$98
S$118
1.5m RCA Pair - S$118
S$138
2.0m RCA Pair - S$138
S$158
XLR Interconnects (NEUTRIK)
1.0m XLR Pair - S$118
S$138
1.5m XLR Pair - S$138
S$158
2.0m XLR Pair - S$158
S$178
Actual photos: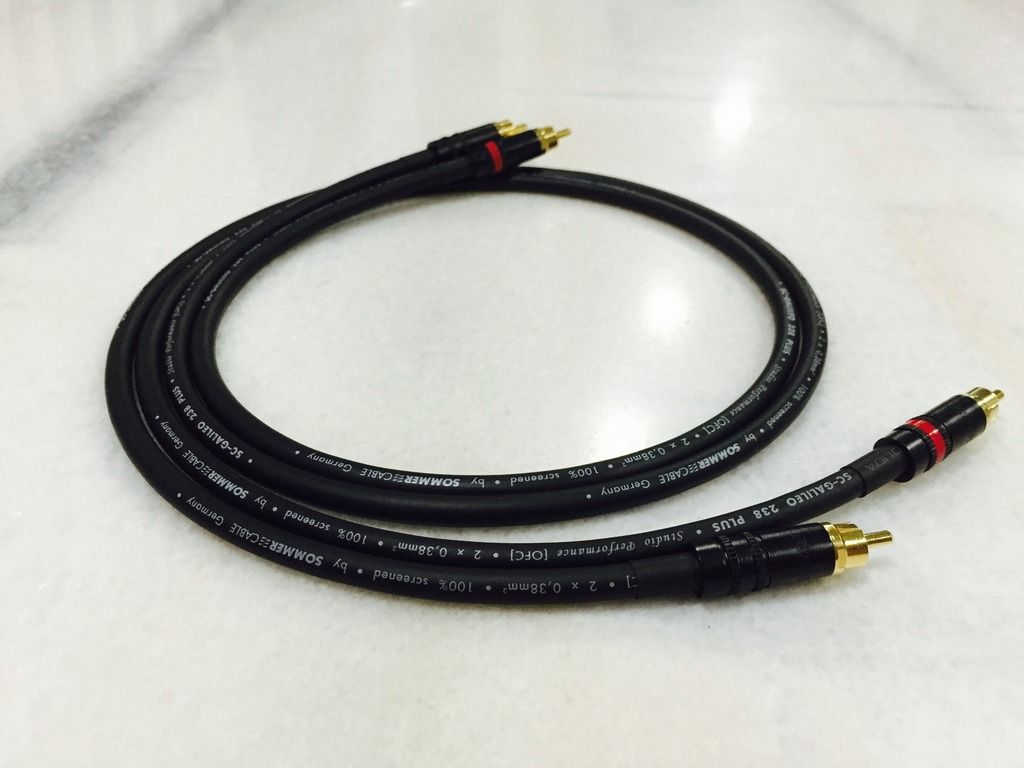 Order Instructions:
1. Decide the type (RCA/XLR), length, and quantity of the Interconnects you need.
2. Notify me by sms/whatsapp/viber to confirm the availability & price @ +65 9768 4662
3. Made full payment to my DBS eSaving Accounts: CHEE HUI CHING 120‑1‑021962. International buyer by Paypal:
alvin.chc@gmail.com
Collection:
1. Buyer are to arrange self-collection with me @ Blk 623 Woodlands Dr 52 S730623 lobby
OR
2. By TaQBin Courier (Fast & Reliable), add S$5
ENJOY THE MUSIC
!
Thanks for reading guys.
Rgds,
Alvin Chee
+65 9768 46six2