Background
I was in the midst of building LPS for my coming LHLabs GEEK PULSE DAC as you can see from the link
here
. There are quite some efforts one need to spend to DIY a good LPS. It's just too much hassle to source for parts, chassis work, soldering, assembling, and testing; and yet, these hard-works may not warrant good performance compared to off the shelf product; arguably if you have good test equipment to refine the circuit, that's of course another story.
I always wanted a good LPS like
Walt Jung Super Regulator
. It is known to have very high bandwidth, ultra-low noise, fast load demands response and very good output stability by means of error close loop feedback compensation; all these are to be considered for a serious performance LPS in order to make your gear sound at the best.
The silver light at the end of the tunnel!
I made some efforts talking to my ex-audiophile components supplier (hohodiy) from Taiwan, I manage to link up with a supplier Jay's Audio who is currently releasing a very well built Linear Power Supply equipped with loads of premiums parts, designed with referenced and improved Walt Jung Super Regulator! Very exciting indeed, isn't it!
Jay's Audio is an Audiophile hifi manufacturer who builds premium product like CD-Pro2, High End ESS9018 DAC, Headphones Amp, and LPS. All products are equipped and built with premium parts, and more importantly, they are 100% tested with audiophile test equipment Agilent Instruments & Audio Precision software! These are costly gears can only be found in high end manufacturer in hifi market. (p/s: Light Hamonics Labs use these test equipment too!)
Highlight of the Jay's Audio Ultra-Low Noise LPS25VA
:
- AC Incoming: Schurter IEC, Japan Made EDK Switch
- AC Noise Filter: UK RIFA RFI Suppression Caps & Noise Filter
- AC Transformer: Nuvotem Talema Encapsulated 25VA w/ Fast Acting Fuse Protection
- High Speed Rectifier with RIFA 0.1uf Bypass Caps
- Phillips BC 2200uf/25v x 4 Reservoir Caps, total of 8800uf !
- Phillips 1% Precision Resistors
- Panasonic FC 120uf, 390uf Decoupling Caps
- Mexico Made Inductors
- Analog Device OP177 for Voltage Error Feedback Compensation
- Toshiba Pass Power Transistor
- Two Simultaneously Driven Voltage Output Jacks
- Mexico Made Multi-turns Variable Resistor for Fine Voltage Output Adjustment
- Voltage Rating: 5VDC/3.5A, 12VDC/2A
- Integrated Aluminium Heat-sink chassis, with 5mm thick (very) well designed front panel with Laser Marked texts
The circuit design of Jay's Audio LPS25VA is referenced and improved of the well-known Walt Jung Super Reg. The performance is first in the class I must say. Output voltage stays VERY stable with 0.01VDC tolerance despite I'm driving it almost at full load. It only gets a bit warm after a 48hrs of stress test. With such little money spent, I must say it's the best bang of buck's investment in hifi ever!
Action Pics:
Laser Etched Brand & Model, never fade! 7-Segment Display of Voltage Output w/ 2 decimal resolution
Dual Voltage Output Jacks, Minor Adj Knob (+- 10%)
Size Comparison with LHLabs Geek Out
Guaranteed Premium, Long Life Parts Inside!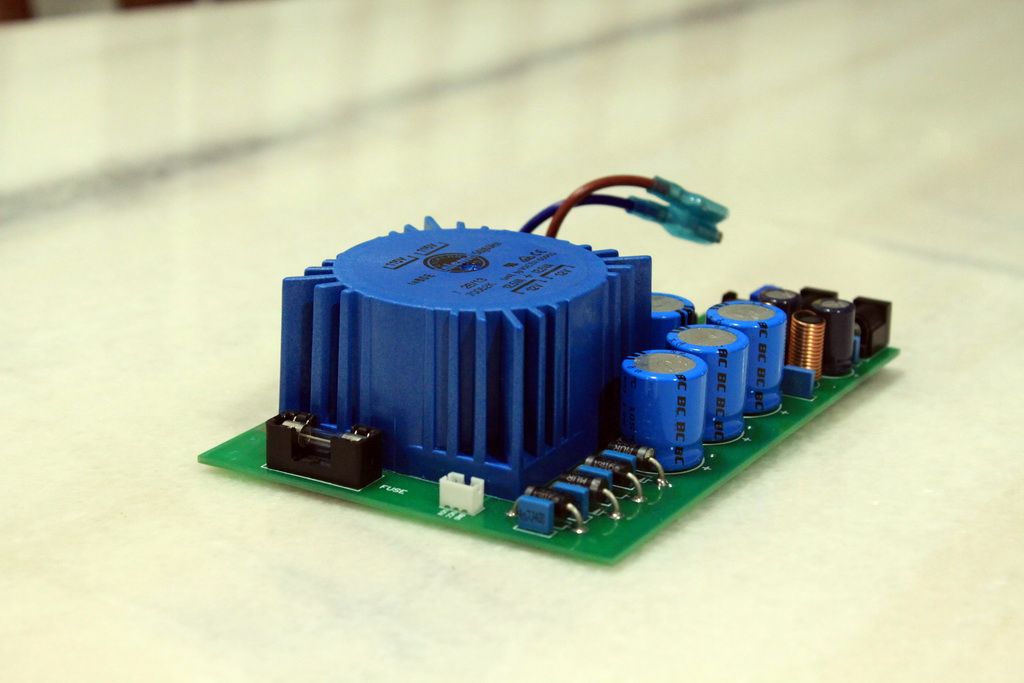 Very well designed and neat layout !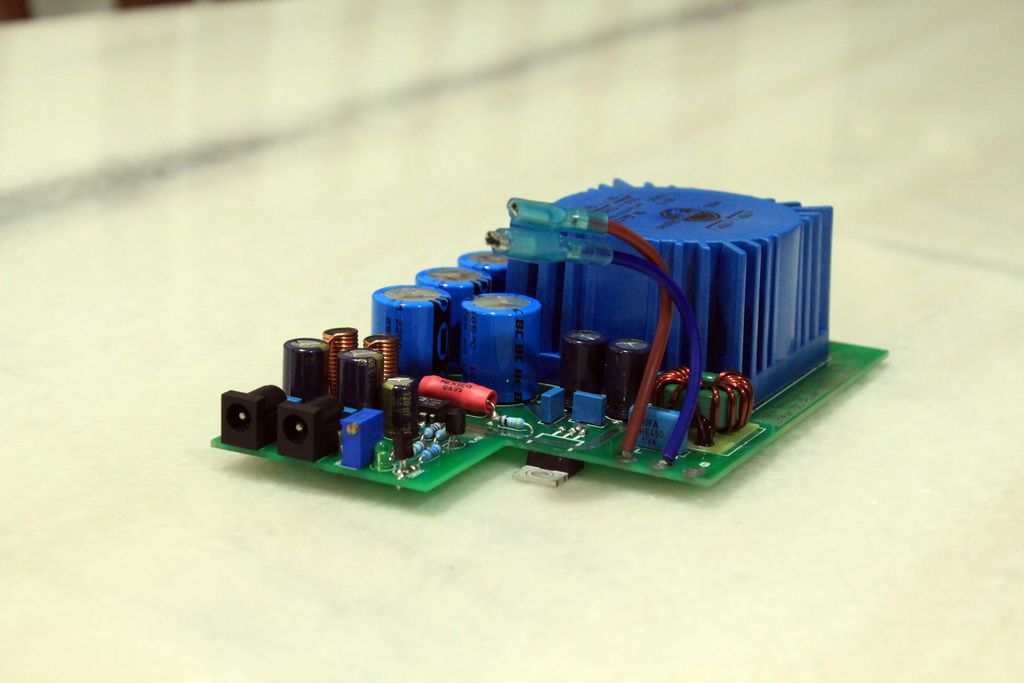 Authentic Parts – High Grade Premium Talema 25VA Transformer
Prices:
S$168
Jay's Audio adjusted the price, I've tried my best to negotiate for best deal! This is the usual problem when manufacturer get enough market-share, they increase the price - economic rule of supply and demand!
What's in the package:
1. The LPS25VA itself with thick foam package
2. 0.8m long of DC5.5 - 2.1 mm cable x 2pcs
3. NO power cord, I guess none of us would want it.
Warranty / RMA:
The production comes with 12 months warranty. All products will be QAQC prior shipped out. Buyers are to bear the return shipping cost to manufacture (Jay's Audio) should the product is defective / DOA within the warranty period.
Order Instructions:
1. Select Output Voltage Rating: 5VDC/3.5A, 9VDC/2.5A, 12VDC/2A , 19VDC/1.5A, 24VDC/1A
2. Made full payment to my DBS eSaving Accounts: CHEE HUI CHING 120‑1‑021962
3. Notify me by sms/whatsapp/viber once payment made @ +65 9768 4662
4. Update the MO List by posting new reply (if you're from other forum (not xtremeplace) cannot post reply, I'll post on your behalf)
5. MO Closing Date: 18th Nov 14
Collection / Shipment:
1. Buyer are to arrange self-collection with me @ Blk 623 Woodlands Dr 52 S730623 lobby
1. Shipment By Courier / Postal Service can be arranged
I'm very confident that this will be the BEST LPS you could find in the market at this price range.
I do not want to criticise some LPS available in the market, but with my experience in hifi hobby and DIY, Jay's Audio LPS is unbeatable! I'll anticipate the NORMAL selling price of this sort of performance LPS at range of S$200-250.
Thanks for reading guys.
Rgds,
Alvin Chee
+65 9768 46six2

sms/whatsapp/viber